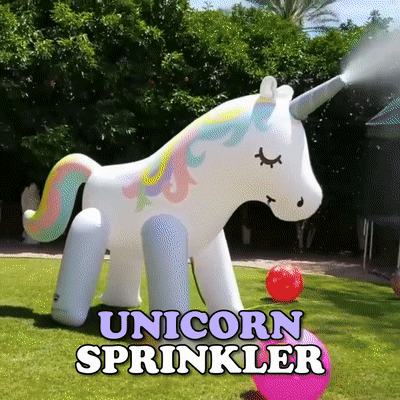 Summer Unicorn Sprinkler inflates and squirts water out the top of its head when connected to a hose, making for endless summer fun with a super cool unicorn! 

Summer Unicorn Sprinkler is made of thick and safety material that is durable enough to handle daily use. Also, it's tear-resistant which perfect for the whole family to play and interact. This is a way you can have more fun at the pool party.
Start your summer party with this Cute Unicorn!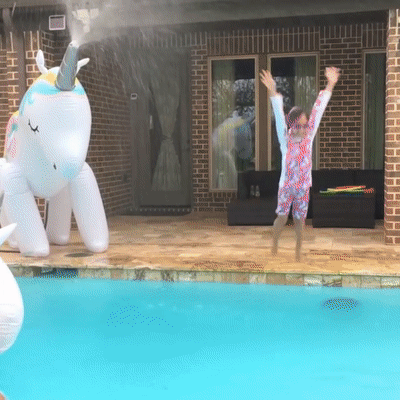 Product Features:

✅  Easy setup! Connects to all regular sized garden hoses.

✅  A fun and safe way for the whole family to cool off in summer in your 
      backyard.
✅  Perfect choice for pool party and summer party.
✅ Made of high-quality PVC, strong and durable, safe for the entire family.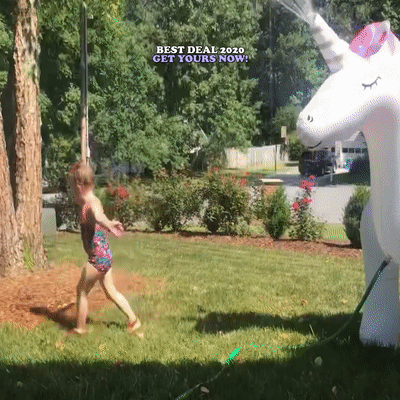 Product Specification:
Size: 100 CM X 90 CM
Material: PVC thickener, Phthalate-free
Package Included: 1x Summer Unicorn Sprinkler