🍍SLICING A PINEAPPLE WILL NEVER BE A CHORE ANYMORE🍍
Never again purchase a delicious pineapple only to watch it waste away in your kitchen because of the tedious and time-consuming task of cutting it up.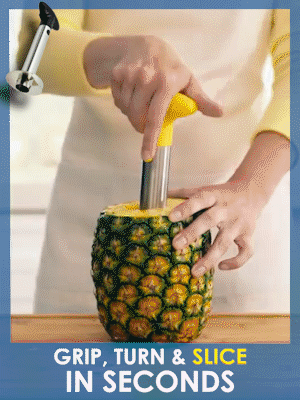 This 🍍Stainless Steel Pineapple Peeler will peel, core, and slice a fresh pineapple in 30 seconds. Removes perfectly formed rings while leaving the core in the shell. Elegant design for anyone to just grip, turn and slice.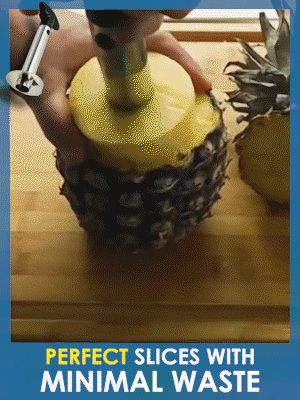 FEATURES
PERFECT PINEAPPLE RINGS
Just peel, core, and slice pineapple effortlessly. Retain perfect juices with minimal waste. Enjoy perfectly formed pineapple ring and create the most imaginative recipes from now on.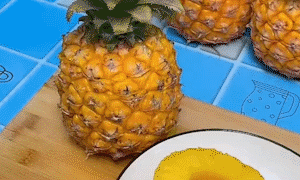 ROTATE TO REMOVE THE PEEL
With ratcheting handle which makes it to core pineapples very easily and quickly. The turning knob features a comfortable, non-slip grip and separates from the shaft for easy cleaning.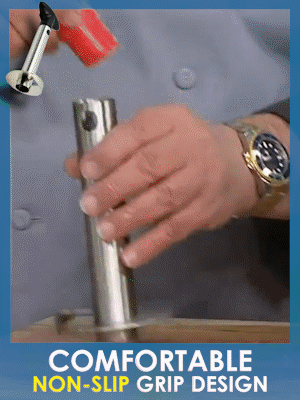 RAZOR SHARP BLADE
Thanks to its razor-sharp stainless steel blade, this slicer will cut through the pineapple effortlessly. Forget about fruit tearing, big mess and ripped pieces.
EASY TO USE
Twist to cut, core and peel, pull to retrieve the fruit, remove handle to access sliced fruit, slice spiral once for rings or several times for wedges.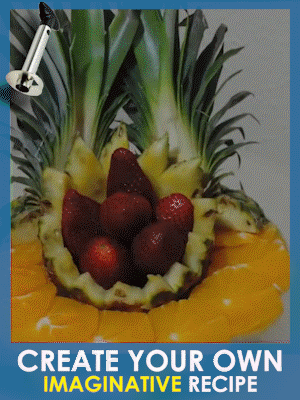 PRODUCT SPECIFICATIONS
Material: Stainless steel + ABS
Product Weight: 120G
Product Size: 18 × 9 × 9cm