🥚 PERFECTLY POACH EGGS IN MINUTES 🤩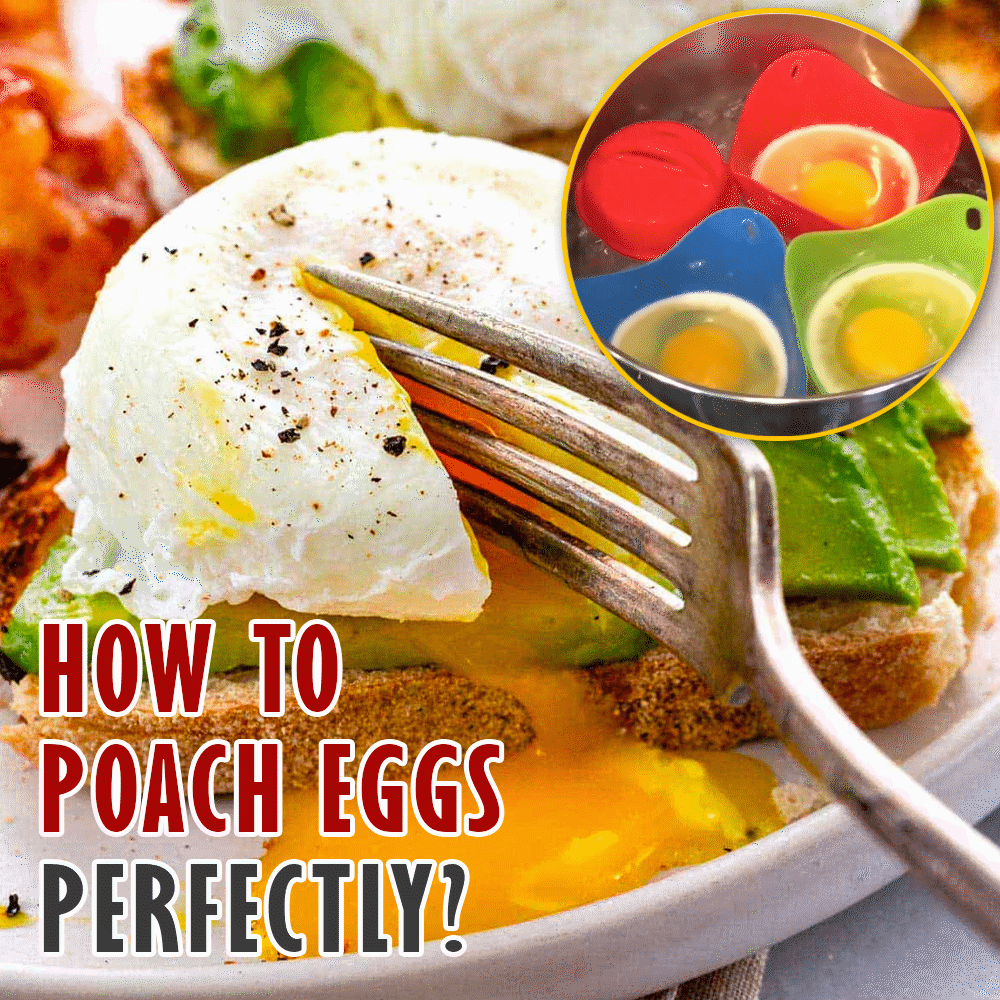 How to poach an egg for an English breakfast instantly and perfectly? With Silicone Egg Poachers, you can simply crack an egg in it and cook. Just about 4-6 minutes, here comes your perfect-poached eggs.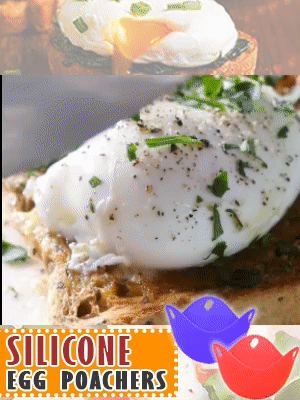 Made of non-sticky and FDA-approved silicone, it is heat resistant to 675° F that the eggs won't get stuck to the pods. Dishwasher-friendly and oven safe, you can poach eggs in an instant and mess-free process. Enliven your meals a drooling poached egg!
FEATURES
EASY 3 STEPS

Spray a thin layer of oil onto the silicone pods before cracking eggs into it
Put the poachers in boiling water and cook them for 4-6 minutes
Carefully scoop the poached eggs from the poachers, and voila!
RING STANDER DESIGN
Designed with molded ring stander, the poachers stand stably in boiling water, protecting the egg in tumbling water so that the eggs will be evenly cooked. With a smooth silicone surface, it ensures the cooked eggs to be served in good shape.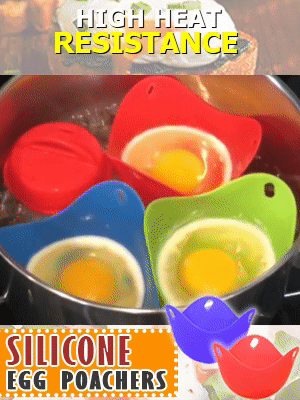 FAST AND EASY CLEANUP
No more stringy egg mess floating in the water means your pot and water stay clean for reuse. The non-stick poacher cups can be cleaned with a quick rinse or tossed in the dishwasher. No need for scraping and scrubbing.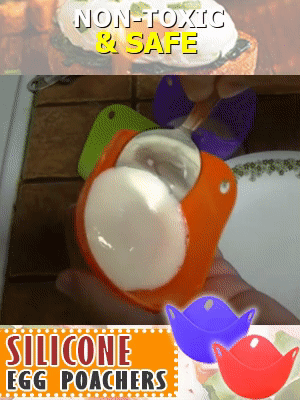 TAKES UP NEXT TO NO SPACE
The BPA-free silicone poachers are stackable for easy storage. Unlike cumbersome egg poacher pans, these poachers are never troublesome to tuck away. The space-savvy design is perfect for home cooks who want to maximize their limited kitchen space
Specifications:
Package includes:
4 x Silicone Egg Poachers