These?LED Solar Powered In-Ground Lights?are innovative and will make alll of your visitors jaws drop! They're guaranteed to make a delightful impact on your home's night time curb appeal and they won't detract from its daytime curb appeal. These decorative, in-ground lights are durable and easy to use and install. Eliminate the need to choose from dozens of fixtures to achieve the right beam angles and light outputs. Unlike traditional landscape fixtures these LED light fixtures fit every application!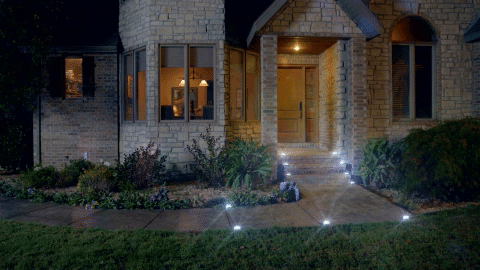 SET OF 4 LIGHTS: Comes in white and white warm.
Each light is 4 1/2" in Diameter?