Turn the yolk into a golden egg!!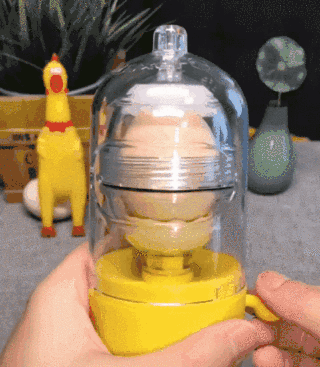 ♥ Healthy - Most nutrients in an egg are present in the yolk. The results of lab studies suggest that some compounds in egg yolk can help prevent gastrointestinal distress, boost immune function, and reduce blood pressure.
♥ The hand-shaker is easy to assemble, disassemble and dishwasher safe. Perfect egg cooking tool, make your egg more nutritional, beautiful and delicious.
♥ Easy to operate, pull the rope and the machine started to spin, during which it will relax the hand muscle and make you or kids happy.
♥ The shaker is suitable for eggs of all shapes and sizes, great for eggs yolk and white perfectly mixed together.
♥ The egg scrambler is easy to make the golden egg without breaking the shell.
♥ The high-density pulling rope, good wear resistance, high strength, long service life.
Specification:
Condition: 100% Brand New
Item Type: Golden Egg Maker
Material: PC+Silicone
Color: As shown in the picture
Size: Approx.160x70mm/6.3x2.76in
Weight: Approx.220g/7.8oz
Use: In the case of not breaking the eggshell, the egg yolk is evenly mixed in the eggshell, and after boiling, it becomes a golden egg with a golden color and good taste.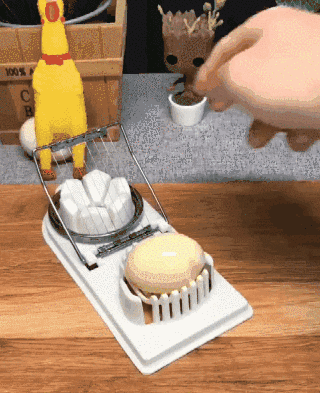 Package List:
1 x Golden Egg Maker
Shipping & Guarantee
All items will be checked carefully before shipment. After payment, we will ship out in 3 days
Please fill in your full name and correct address
We are proud to offer reliable insured worldwide shipping (7-16 business days) straight to your doorstep.
Every package comes with its own unique tracking number to ensure accountability.
On top of PayPal's Buyer Protection policy, we have included a full 30-day money-back guarantee to ensure your satisfaction.