Furry Steering Wheel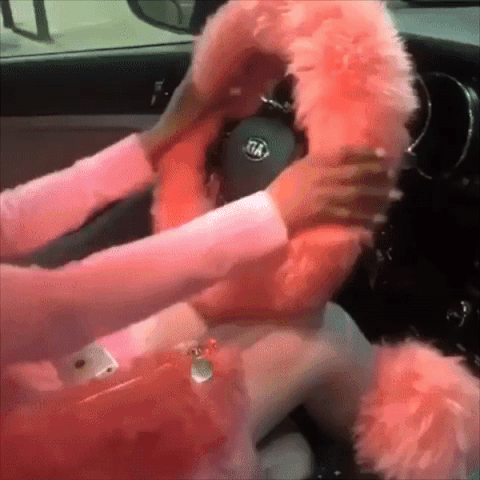 Material: faux wool.

Suitable for (steering wheels):14.96" x 14.96".

Package included: 1*Woolen Steeling Wheel Cover, 1*Shift Cover, 1*Handbrake Cover.

It is?great for keeping your hands warm in the winter. Soft and comfortable.

Soft, fluffy, damp proof wool warm your hands in cold weather but breathable and wont affects your sight when drive.

Super fashionable, you can show it off to your friends and family.
Features
The Fluffy Steering Wheel Cover helps to reduce fatigue on the way, for you create a comfortable driving environment, reflect unique driving sensation.
Let your car with valuable products and can suck exhaust stains, more comfortable feel, soft texture steady nerves to calm effect.
The best gift for your family, friends, and colleagues.
Great Decoration for your beloved car, make a new look.
Notice
1. Do not use water washing.
2. Placed in ventilated, dry place.
3. If you use mothballs and other insect repellent, be careful not to let direct contact.
4. Do not expose the product to high temperatures (such as water, blankets, etc.) as well as exposure to the sun.
5. Minor contamination with a clean towel dipped in volatile PCE gently loosen and timely dry.
6. Usually with a hair dryer and comb gently comb hair surface, keeping it soft, natural conditions.