Bring space right into your home with the 3D Color Changing Planet Lamp!?The lamp comes as a Jupiter lamp, Moon lamp, or Earth lamp and comes in 3 different sizes, small, medium, or large.?This awesome planet lamp is remote-controlled and has 16 different colors. The planet lamp is an incredible display to add to your room, home office, living room and more.?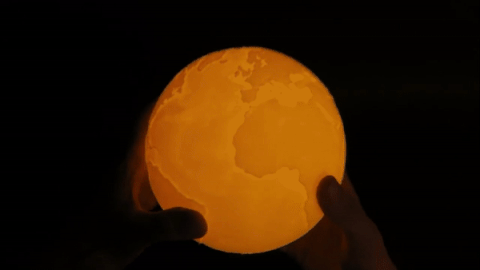 Features:

Comes in 3 different sizes: Small (3 inches/8cm), Medium (6 inches/15cm), Large (7 inches/18cm)

Comes in 3 different designs: Jupiter lamp, Moon lamp, Earth lamp

Remote-controlled: Comes with a 24 key remote, can be turned into 16 different colors, brightness adjust and 4 flashing modes?

Powered by a rechargeable battery: Each charge (1 hour charging time) gives up to 8 hours of continuous use

Great gift for everyone: kids, adults, space lovers

Turn your room into a planetarium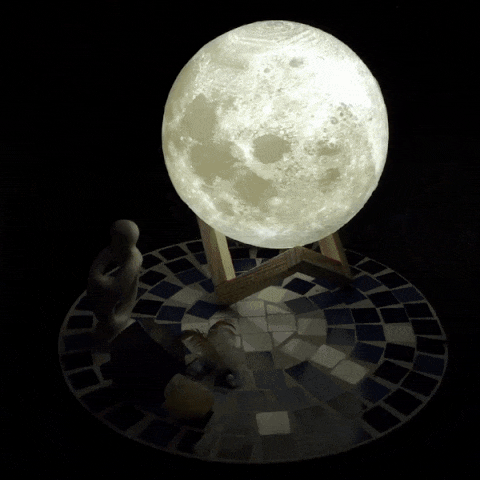 Product Specifications:?

Battery: built in 400mAh battery

Plugs in at the bottom to charge, charges via USB power cable

Planet Diameter: Comes in Small 3in(8cm), Medium 6in(15cm), Large 7in(18cm)

Material: PVC

Voltage: 5V

Power Supply: USB DC 5V
Package Includes: